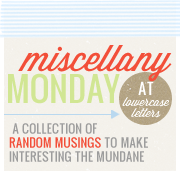 (
1
) I decided that once I hit 150 followers, I'm treating myself, my readers and my blog to a makeover! (And no, not one done by me) Shamelessly asking for help for me to reach 150 :)
(
2
) Hello pretty new shoes...
(
3
) There was a Sex & the City marathon on yesterday and I thought I died and went to heaven. Weren't they the most fabulous gals around? I can watch the same episode over and over and over...
As we drive along this road called life, occasionally a gal will find herself a little lost. And when that happens, I guess she has to let go of the coulda, shoulda, woulda, buckle up and just keep going.Later that day I got to thinking about relationships. There are those that open you up to something new and exotic, those that are old and familiar, those that bring up lots of questions, those that bring you somewhere unexpected, those that bring you far from where you started, and those that bring you back. But the most exciting, challenging and significant relationship of all is the one you have with yourself. And if you can find someone to love the you you love, well, that's just fabulous
(
4
) We found another Hide & Seek book at Borders the other day and my girl already LOVES it. If you have a toddler around Brooke's age, this is something to look into!
(
5
) My cousins are now 5 & 8 and are thankfully outgrowing all of their old toys and DVDs, which means that Brooke is the lucky hand-me-down recipient of their stuff! This is the latest DVD they handed over to us and we've watched it A MILLION TIMES already... it was made in the early 90s, so the wardrobe is amazeballs and super old school. They reeeeally need to update this puppy, but Brooke loves it!