Real life confession: I haven't bought a new bikini or swimsuit since 2006, when Vance and I first started dating.

I wore it here, while we were in Kauai (2006)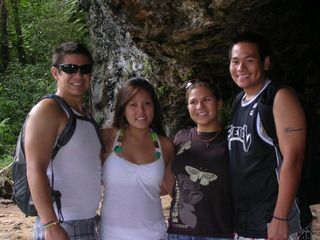 And here again, Kaneohe Sandbar (2007)
And I wore it again for the first time in about 3 years (!!!) when we took Brooke to the beach for the first time.
And guys?! My body is not the same. Sure, I'm in my pre-pregnancy wardrobe and sure, I'm not
fat
or have any crazy thoughts about my body, but after birthing an 8lb baby with my 5'2" frame and then nursing said baby for a year after that ... things are just not the same :( Things that were once perky are now EMPTY and FLAT, things become
less toned
and marks that were never even heard of have popped up around my body.
And for the first time in a long time, I was sincerely self-conscious at the beach. Especially b/c my SIL (who came with us) is extremely fit & toned and is very nice, perky and well-endowed. Just adding salt to my injured ego.
So I'm thinking it
might
be time to purchase a new swimsuit since my girl loved the beach. Here are some I dug up that provide a little more
coverage
,
padding
and
support
, which are new necessities for me to feel at ease in an itty bitty garment on the beach.
Most (if not all) of the pics are from JCrew, but here's where I need your help: WHERE SHOULD I BE LOOKING?! Like I mentioned, it's been
five years
since I shopped for a swimsuit and I have no idea where to turn.
Should I consider buying a one-piece (Eek), or flaunt my stuff even though it's not the same anymore... after all, I'm still under 30 and I 'aint getting any younger! May as well wear the bikinis while I can!
What do you think? Where do you buy your swimsuits from?